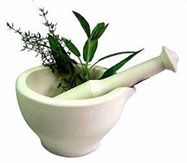 Even in the bustling metropolitan atmosphere of London, it is possible to pursue a pure and natural approach to your health and wellbeing.  Consulting with a medical herbalist, such as myself, and visiting a herbal shop in London for professional advice is the best way to harness the potent healing power of nature.
Phytosphere, my herbal pharmacy in London, utilises approximately 90% organic substances. My herbal shop in London is supplied by an MHRA authorised herb farm, and is licensed under the European Directive on Traditional Herbal Medicine.
My herbal pharmacy in London is committed to providing ethical and environmentally sound practices, medically, professionally and personally.
The resources in my herbal pharmacy in London can all be recycled, and many of the resources I employ come from recycled sources. For example, plastic bottles in my herbal shop in London are all PET recycled bottles.
In accordance with the European Directive on Traditional Medicines, anyone wishing to purchase from my herbal pharmacy must consult with me first in person.
If you are interested in learning about more of the services I provide at Phytosphere, please visit my about me page. Similarly, if you have any queries or questions, please do not hesitate to contact me.